Ver muestra
Zement

Ice

A different personality, created by the depth of its lustrous layers.

glacé finish
PROPERTY
UNITS OF MEASURAMENT

TYPICAL VALUE
FIRE REACTION (EUROCLASSES)
UNE-EN-ISO 9239-1:2002 & ISO 1716:2002
Euroclassses
A2fl s1
LINEAR THERMAL EXPANSION COEFFICIENT
UNE EN 14617-11:2006
ºC-1
1,96 x 105
FLEXURAL STRENGTH
UNE EN 14617-2:2005
MPa
55 – 65
IMPACT RESISTANCE
UNE EN 14617-9:2005
J
9 – 12
SLIP RESISTANCE
UNE EN 14231:2004
USRV
6 wet
37 dry
WATER ABSORPTION
UNE EN 14617-1:2005
%
0,06 – 0,08
APPARENT DENSITY
UNE EN 14617-1:2005
kg/m3
2,300 – 2,400
ABRASION RESISTANCE
UNE-EN 14617-3:2005
mm
29 – 31
CHEMICAL RESISTANCE
UNE EN 14617-10:2005
C4
C4 Alkalis: Materials maintaining at least 80% of their resistance reference value after 8 hours.
Surface hardness
SURFACE HARDNESS
UNI EN 101 Ceramic tiles.
MOHS
6 -7
The values shown on this data sheet are typical values only, and therefore not legally
binding. For further information, please contact our Technical Department.
Glacé finish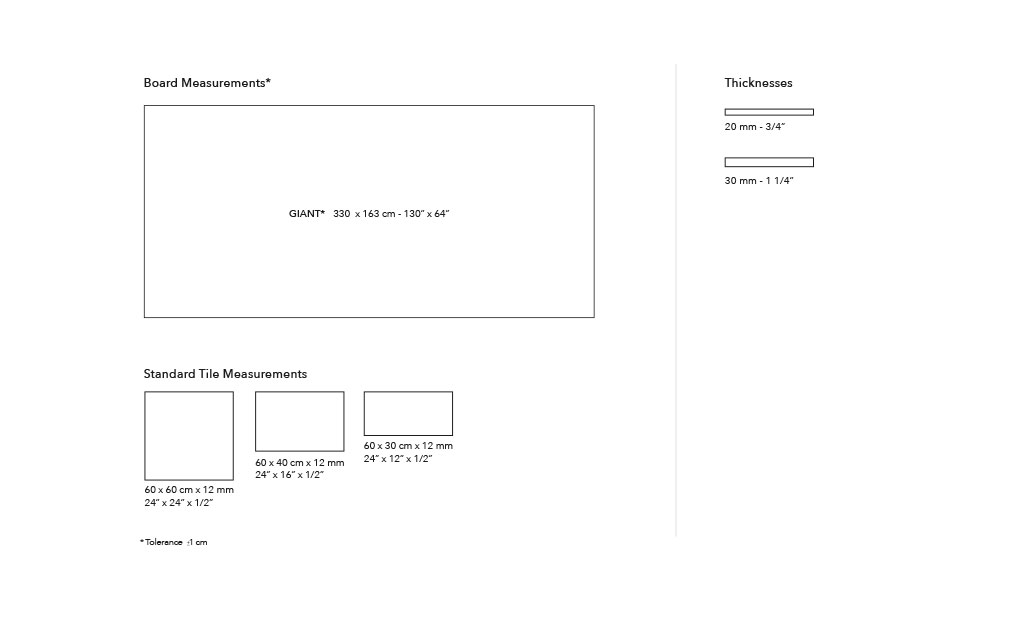 Quality Certificates
Certificate for the quartz product range

referring to building and construction products according to fire resistance classes, as tested by AFITILICOF, Center for Fire Testing and Research (Association for the Promotion of Research and Fire Safety Technology) pursuant to IMO Resolution A.653 as per IMO FTPC Code Resolution MSC 61 (67).

Contact with Food Certificate

COMPAC Technological Quartz products comply with European Regulation CE 1935/2004 for objects intended for contact with food.
Greenguard mark

This certificate issued by the Greenguard Environmental Institute guarantees that COMPAC products comply with indoor air quality standards covering volatile organic compounds (VOCs). The seals granted are Greenguard Indoor Air Quality Certified and Greenguard Children & Schools Certified, with the latter being one of the strictest standards in the industry.

NSF Certification

NSF Certification, from a recognized non-profit organization in the United States certifying public health, safety and environmental standards, means that COMPAC products are safe and hygienic materials for use in direct contact with food and foodstuffs of all kinds.

The U.S. Green Building Council (USGBC) is transforming the way we design, build, maintain and operate our buildings, homes and communities.USGBC is committed to a prosperous and sustainable future through cost-efficient and energy-saving green buildings.