SALON COMPAC
The Matter Mastering Immersion

SALON COMPAC, located in Gandia (Valencia, Spain), is an avant-garde space of 1200m² that under the slogan 'The Matter Mastering Immersion' shows our relationship with matter in a very particular atmosphere that generates a landscape and a different sensory language, stimulating the visitor's imagination.

The aim of this space is to transmit COMPAC's mastery of matter to architects, designers and interior designers in an immersive and inspiring way. A place that helps professionals in the sector to enrich their projects and creations, showing them that the material should be a way to give wings to creativity rather than a limit.

And it leads by example... Thus, throughout this showroom, we show the application of our products - Quartz COMPAC and Terrazzo COMPAC - represented in sculptures, works of art and functional architectural elements.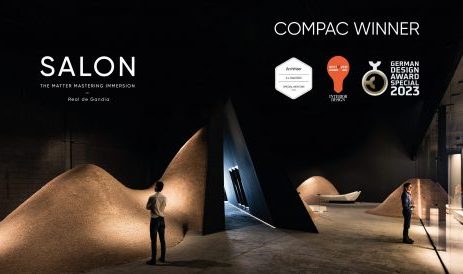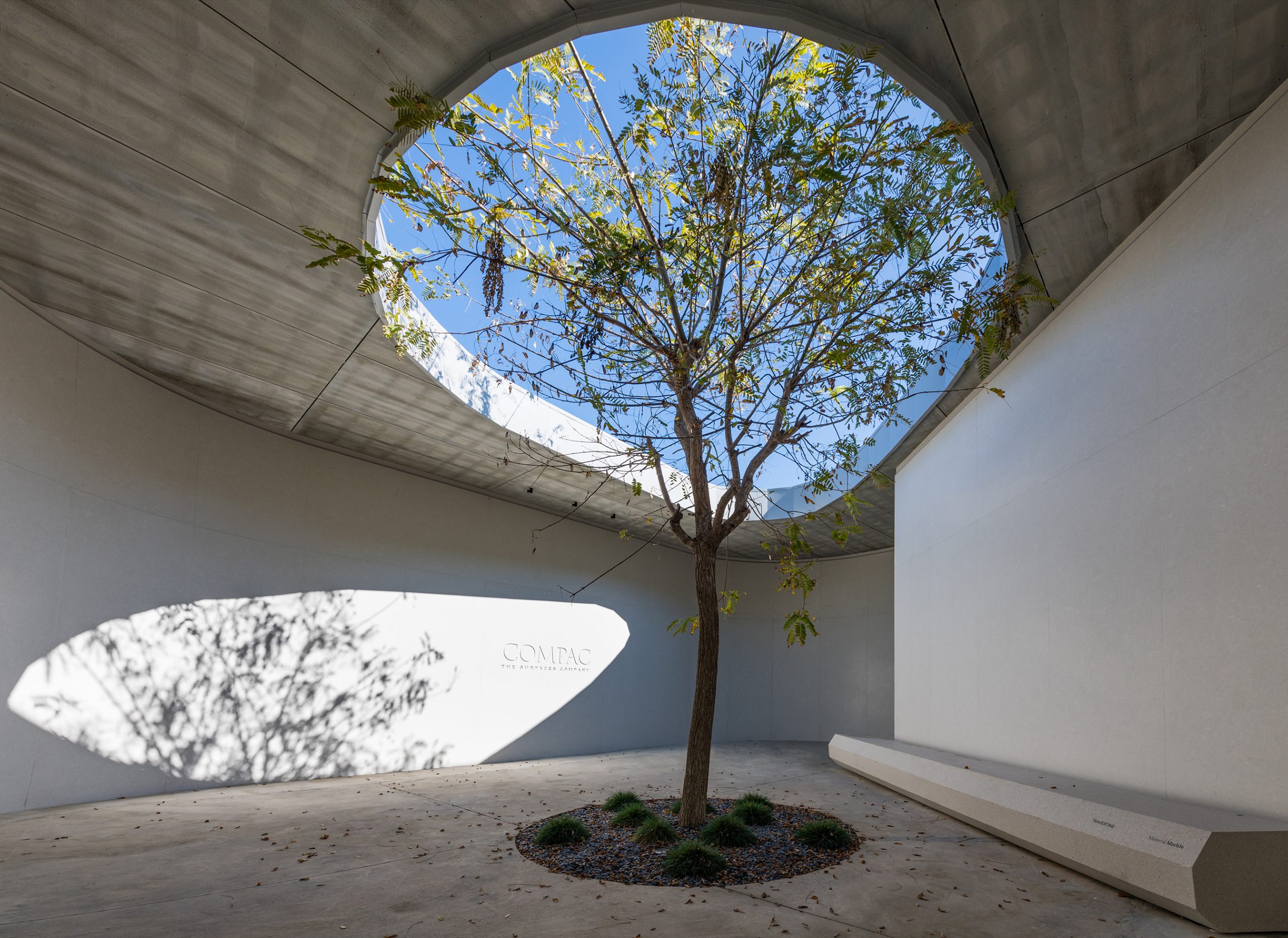 The courtyard, with its impressive Terrazzo-clad structure, captivates with its simplicity and the majesty of its 4.5 m high curved walls. Nature is part of our DNA and therefore, as a tribute to the sustainable philosophy IQ Circular Science, the space is dominated by a "Tipuana Tipu" tree, symbolizing the 30,000 trees that we have planted in our factory in Portugal. Next to it we find a massive sculpture by artist Arik Levy of Terrazzo COMPAC, which acts as a bench of about 3 meters long to contemplate nature and invite reflection.

Our showroom also serves as a place for experimentation. In its laboratory, research is conducted to obtain new nuances, uses, techniques and applications, in addition to carrying out projects in collaboration with prestigious universities such as the Royal College of Art and Imperial College London. All of this with the aim of continuing to be a benchmark in the development of more sustainable and renewable materials for the architecture of the future.

SALON COMPAC brings together different sculptures and designs that show the expressive potential and versatility of our materials and their ability to inspire creators from all over the world. In the words of our CEO, Paco Sanchis, "the sculpture "Ghost" by Arik Levy, "Head" by Rubén Fuentes Fuertes, the spectacular piece "Hammam" -developed together with GG Architects-, or "Stepwell", made with the London studio Coffey Architects, which simulates the geometric wonder of Chand Baori add value to our showroom because they are in line with our philosophy 'Minds Over Matter', we are convinced that when the mind dominates the matter, unique pieces and inspiring experiences arise. They play with geometries, lighting and angles achieving pieces that have been recognized internationally".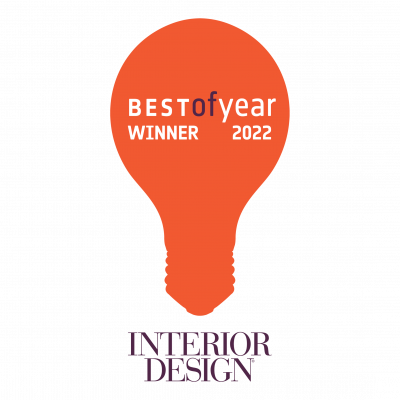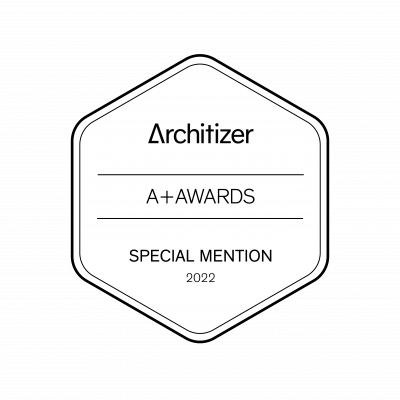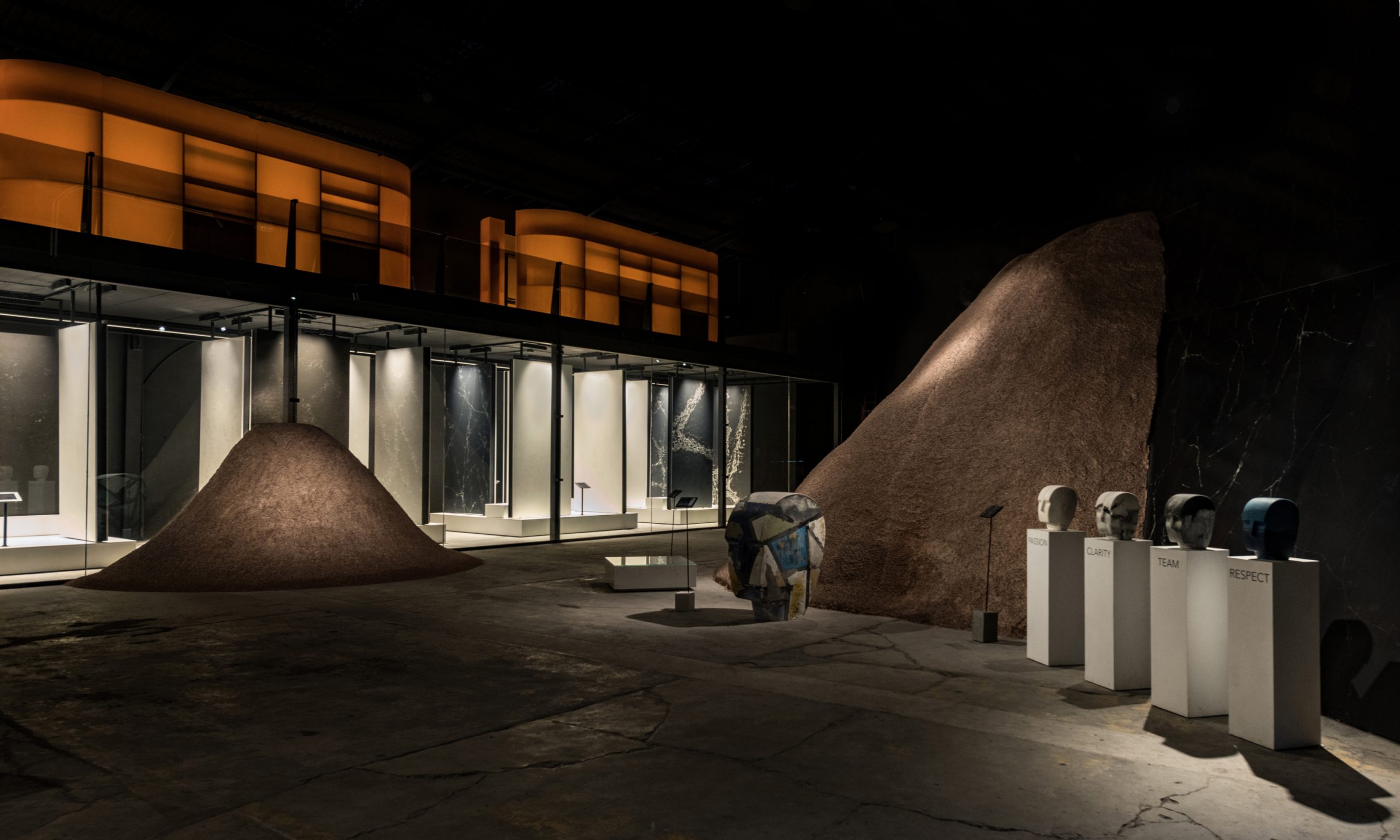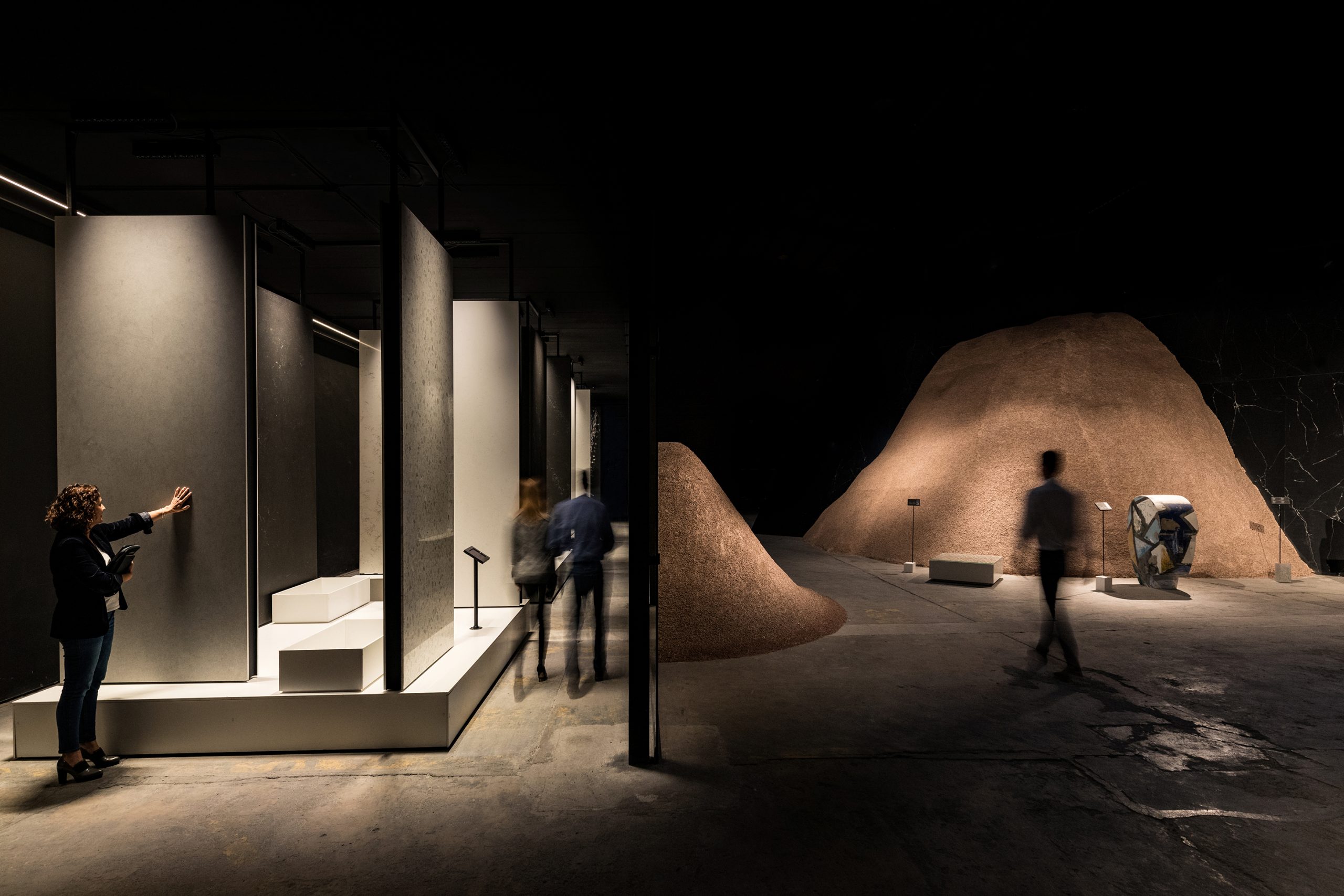 The innovative concept and development of SALON COMPAC The Matter Mastering Immersion has been recognized by the international architecture and design industry. Thus, the Best of Year Awards 2022 awarded SALON COMPAC in the Product Showroom category of these important awards.

It has also received special mentions from other accredited awards, such as the Architizer Awards 2022, which have recognized this exhibition space in the Architecture + Experimental Design category, and the German Design Awards, which in its 2023 edition have highlighted SALON COMPAC in the Excellent Architecture category.

In this regard, Paco Sanchis, CEO COMPAC, states that "the awards obtained in recent months reinforce the idea that we have much to offer to the Architecture and Design sector. Just as an architectural work makes sense when it is inhabited or walked through, our showroom has been designed to be the origin of new ideas, concrete solutions to challenges posed by projects or future collaborations. I encourage all architects and designers to get to know the SALON COMPAC, as it is a space that has been created by and for them".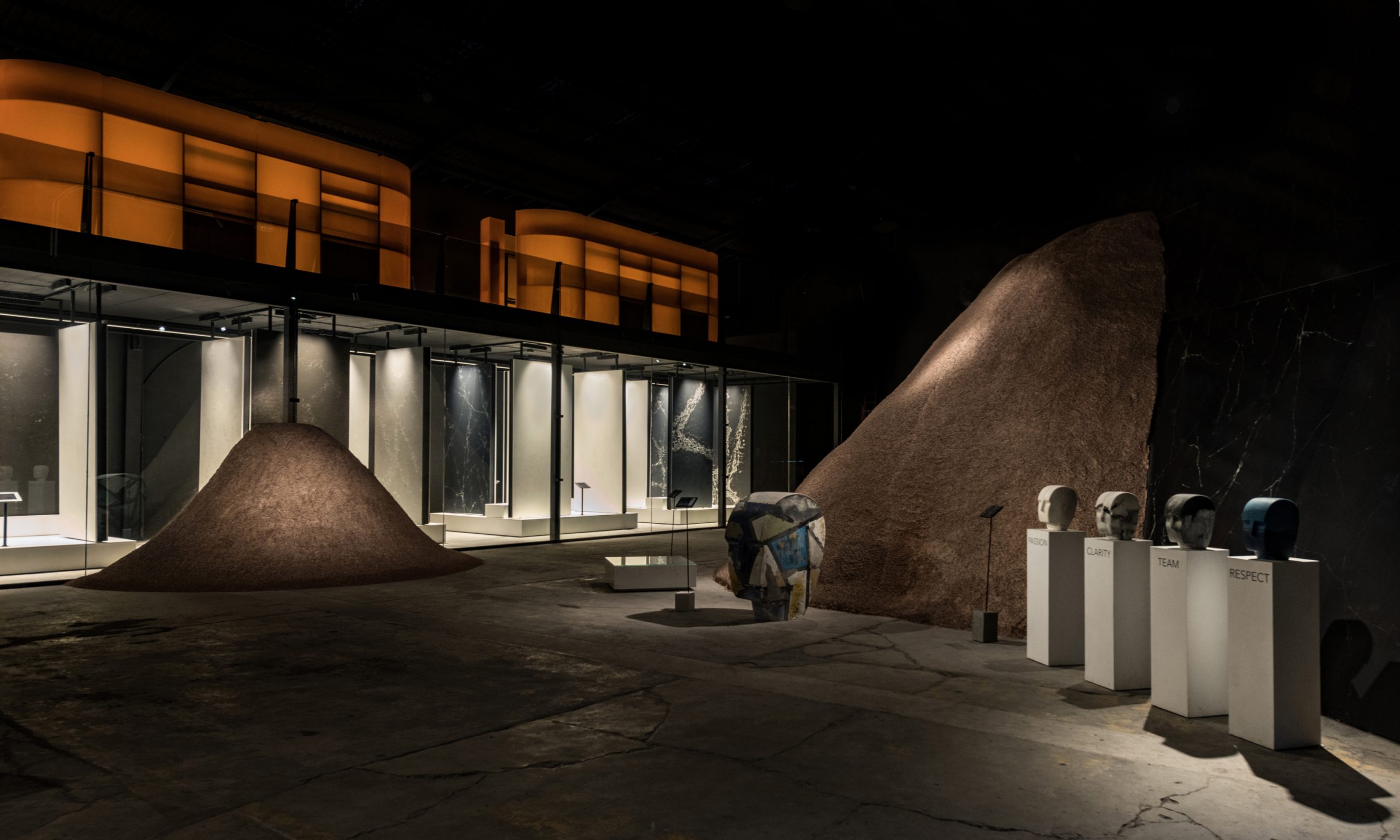 Our SALON has our essence and philosophy impregnated in every detail. It is a faithful example of our passion for mastering the matter. Of how we believe in its infinite possibilities. Of our daily effort to master it and obtain new nuances, new uses, new techniques and applications.
After almost half a century researching matter, we have the knowledge, technology, and experience necessary to offer surfaces of extraordinary technical qualities, beauty and versatility to give shape to any space or architectural element. Something that we demonstrate in our exhibition spaces.
Here are marked our values and what moves our fibers. To be unique in what we work for on a daily basis and that is what is reflected in the experience of our visitors. To achieve this, the talent of our team has been essential. They are the cornerstone of the company and the reason for our achievements. We like to work side by side with designers, architects, interior designers, universities… And in this space it is patent.
SALON COMPAC
The Mastering Inmersion