The company strengthens its position in the American market and seeks to bring its products to the end customer
COMPAC's latest collections, Ice of Genesis and Unique collection, are the main elements of this space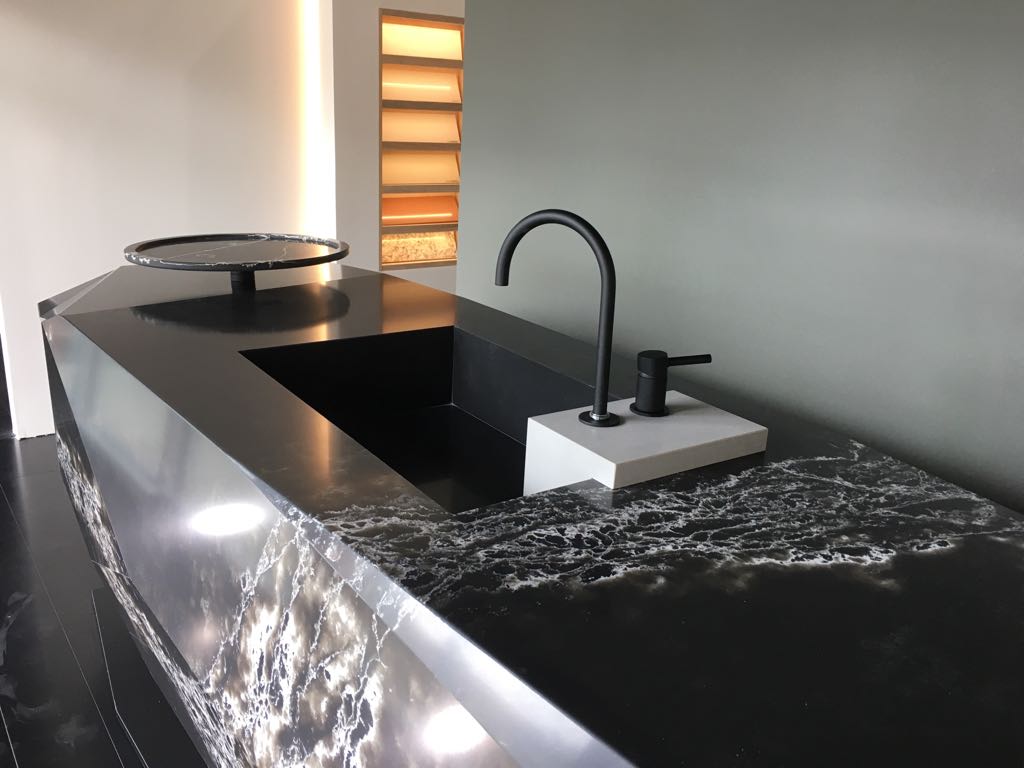 Valencia, 13.06.18.COMPAC, COMPAC, Spanish leader in decorative surfaces, has opened a new showroom in Aventura, Miami, FL. The space is an exhibition where customers can learn about the complete catalog of the brand, which aims to become a reference for the local market.
This new commercial area, located in the so-called "State of the Sun", shows how COMPAC engineered quartz and marble are the best choice to design exclusive spaces. The main collections of the showroom are the new Unique and Ice of Genesis Collections, exhibited in pieces of giant format which offer the possibility to appreciate its avant-garde design and also contemplate in detail the veining and the great quality of the finish.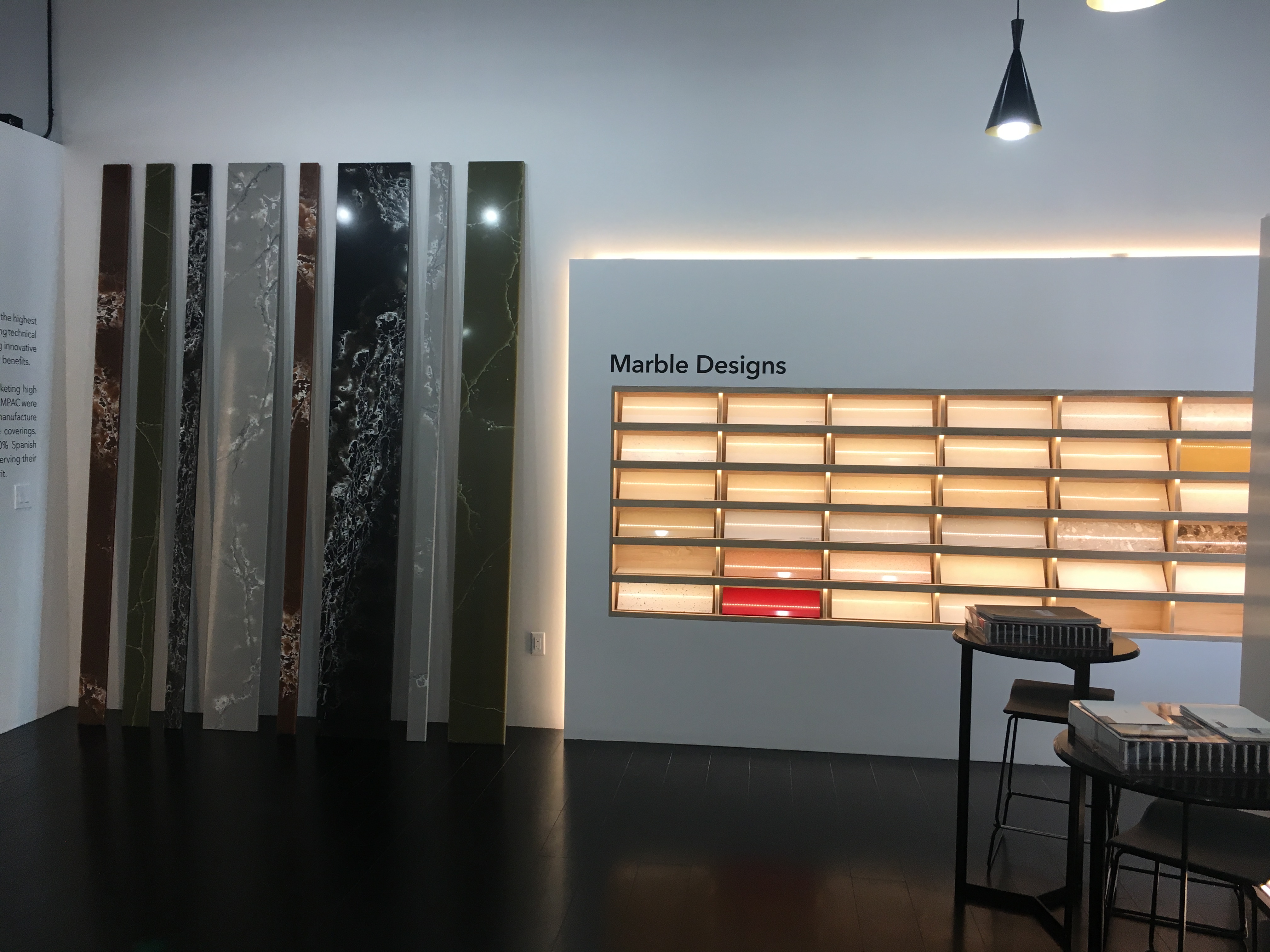 The opening of this new space in the East Coast of the United States reinforces the presence of COMPAC in the North American market, where the company already has offices in Miami and New York. COMPAC seeks to be pioneer creating and developing an intense creative work by international artists like Arik Levy with whom they explore new aesthetic horizons for quartz.
The company exports 70% of its decorative surfaces and is present in more than two million homes around the world as well as large infrastructures for public use.
About UNIQUE
UNIQUE Collection is one of COMPAC's premium series. An extremely versatile and durable collection that allows to create compositional spaces with impeccable aesthetics. Inspired by the best of nature, Unique Collection comes in five different designs and two finishes that can be used in bathrooms, stairs, kitchens and a wide variety of applications. The most recognized design of this collection is Unique Calacatta ™, a light colored technological surface, almost indistinguishable from natural marble that transmits elegance and purity.
About ICE OF GENESIS
Created in collaboration with the artist and designer Arik Levy, COMPAC's Premium collection, Ice of Genesis, is inspired by the glacial lakes of the Arctic. Its two designs, Ice White™ and Ice Black™ stand out for the depth of its design, while reproducing a surprising material transparency. COMPAC produces Ice of Genesis in impressive and versatile extra-large pieces.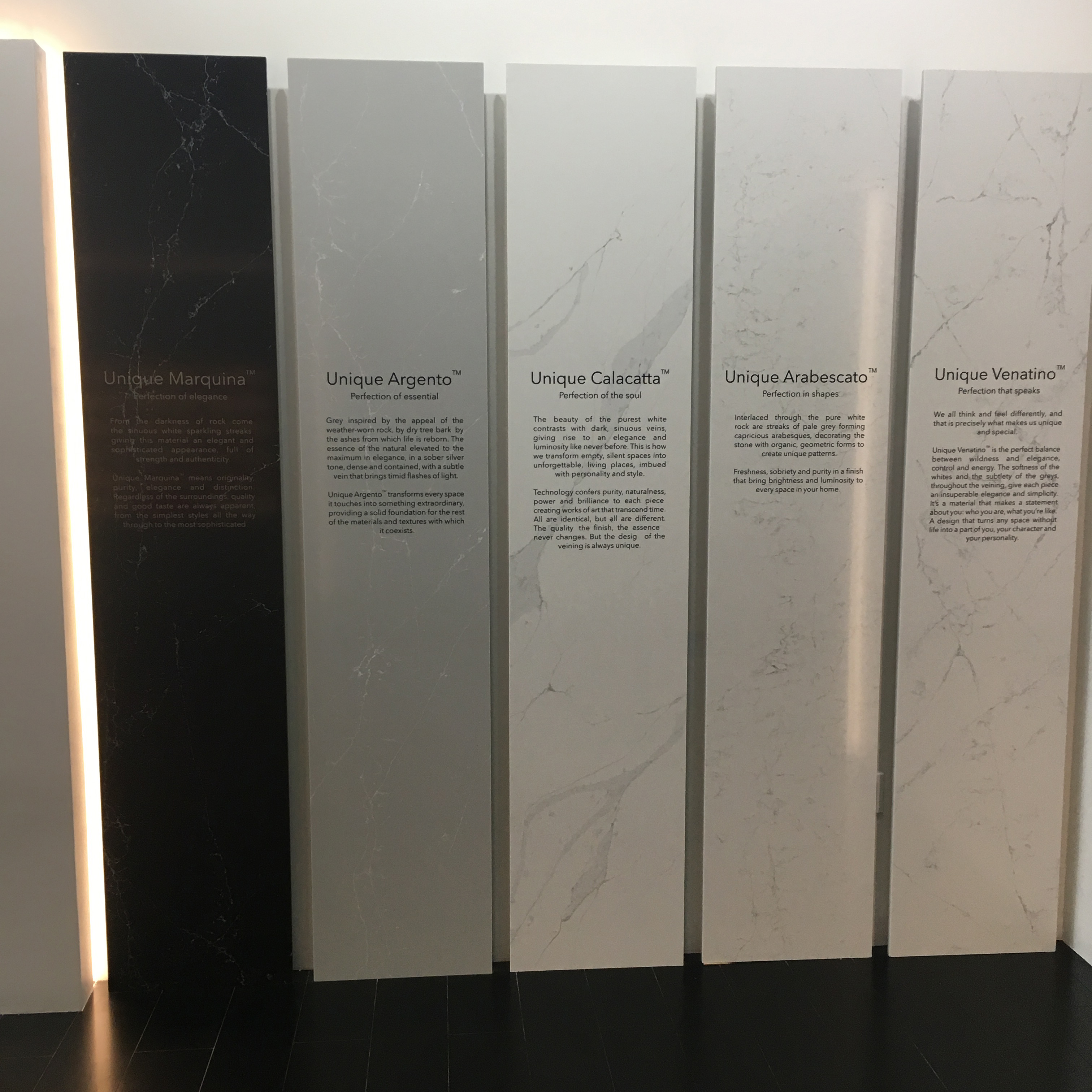 DATA OF INTEREST ON QUARTZ COMPAC
COMPAC offers life-time warranty for quartz and marble surfaces.
COMPAC Surfaces don't need any maintenance.
Quartz surfaces are made of 93-95% of raw quartz mixed with pigments and resins.
This surfaces are highly resistant to water and humidity due to their almost zero porosity.
Quartz is the 4th strongest mineral in the Mohs scale.
Opening Aventura Showroom Gallery