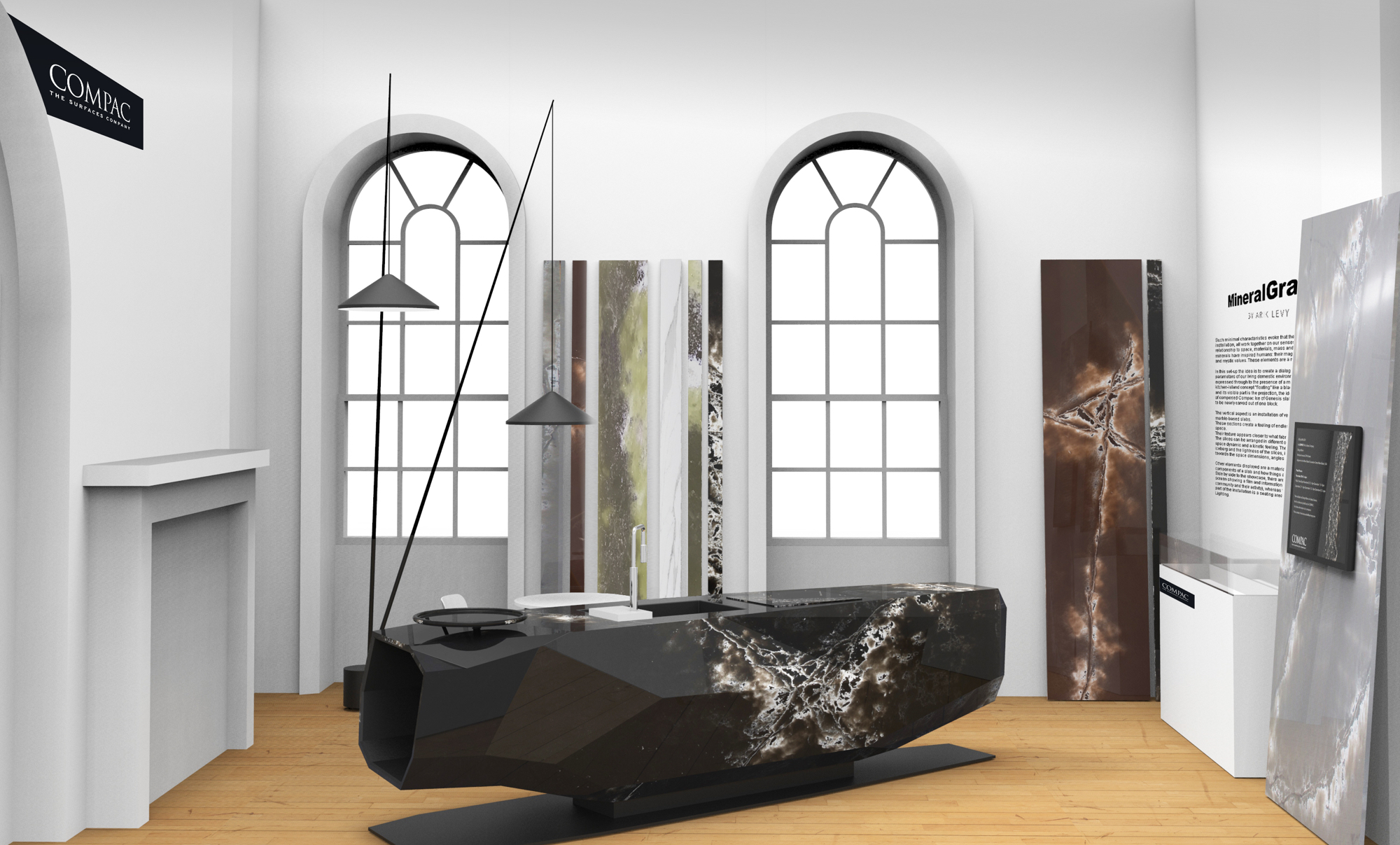 COMPAC and Arik Levy present mono-block "floating" sculpture in mineral-quartz as a partof Design Frontiers during London Design Festival 2017.
July 2017 – Luxury surfaces company COMPAC will present Mineral Gravity, a new installation by artist and designer Arik Levy at Somerset House as a part of Design Frontiers during London Design Festival in September.
Levy will create a minimalist setting that will explore the dialogue between the horizontal and vertical parameters of our living environment. The centrepiece of the installation will be a massive sculptural mono-block mineral quartz kitchen island that will "float" within the space like a black iceberg – appearing as though it has been carved from one block of quartz.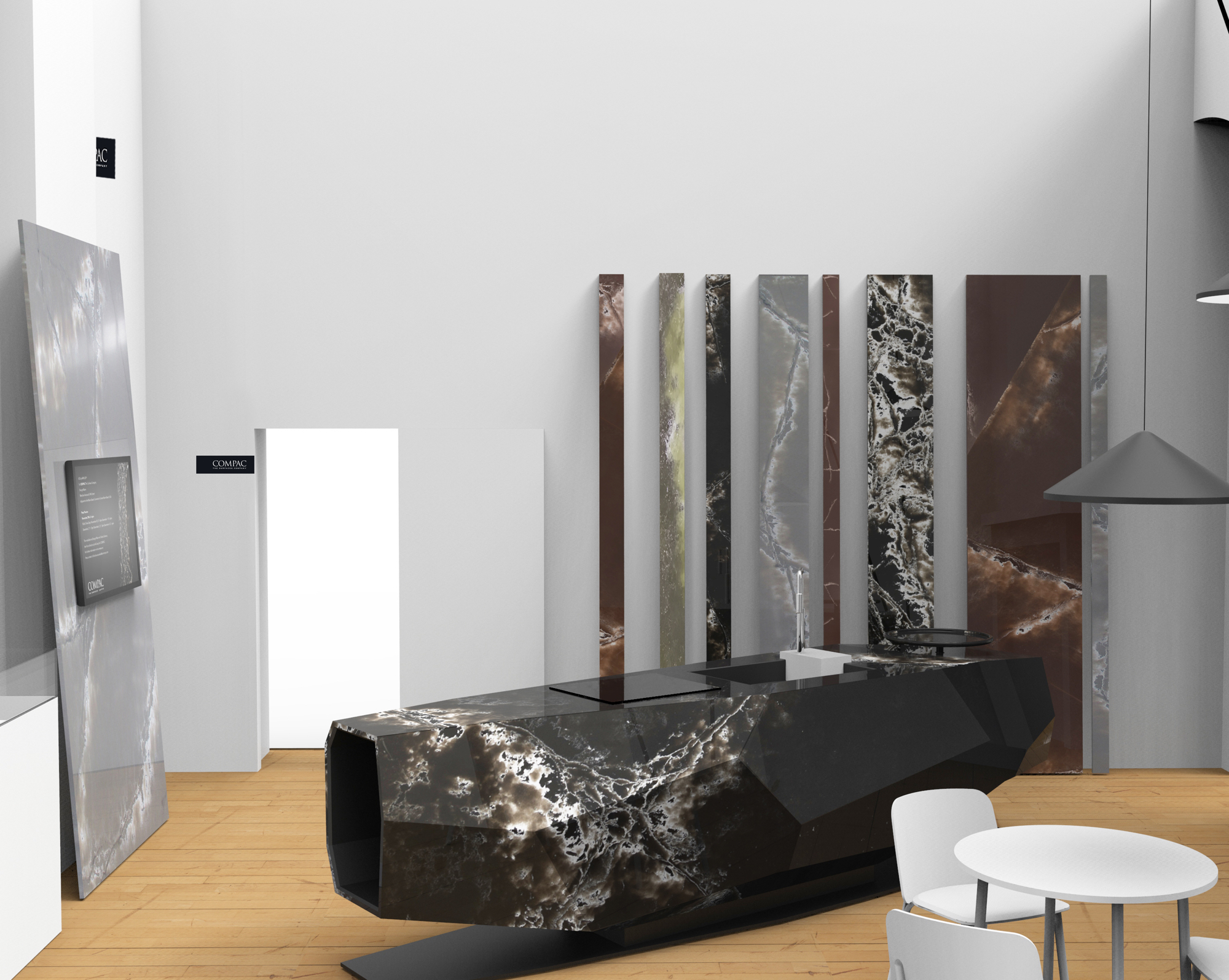 Thin vertical slices of different quartz-based slabs of Compac quartz and marble will create the main structure of the installation – these sections will create a feeling of endlessness against the high ceilings of Somerset House's West Wing. The relationship between the enormous mass of the quartz iceberg and the lightness of the slices will create a juxtaposition within the space forcing the audience to question the everyday angles and orientations of our living spaces.
The installation will also feature an audio visual presentation that journeys through the history of Compac and a seating area featuring two iconic North lights designed by Arik Levy for Vibia Lighting.