Paco Sanchis, CEO of COMPAC, talks about the necessary role that the technological stone will have in the future of surfaces. Creating materials that replace natural stone but have the same quality, resistance, beauty and design features is a challenge that COMPAC wants and will take on. Furthermore, the use of recycled materials to create sustainable surfaces is increasingly important, so that it is not necessary to consume precious natural resources.
Obsidiana COMPAC is one more step for the company on the road to sustainable surfaces. Made from 100% recycled glass, and with other components that also give it a recyclable character, this new material has arrived to revolutionize the present of the world of surfaces and mark the guidelines that will define it in the future. Furthermore, its sustainable composition gives it properties that differentiate it from other materials.
In the handling process, Obsidiana COMPAC makes it easier for professionals due to its low silica content, less than 7 percent. This aspect is essential for marble workers who are going to have an excellent alternative to natural stone and other materials, since the low content of silica allows them to manipulate the surface with greater safety, using the same tools that they use for any other type of material.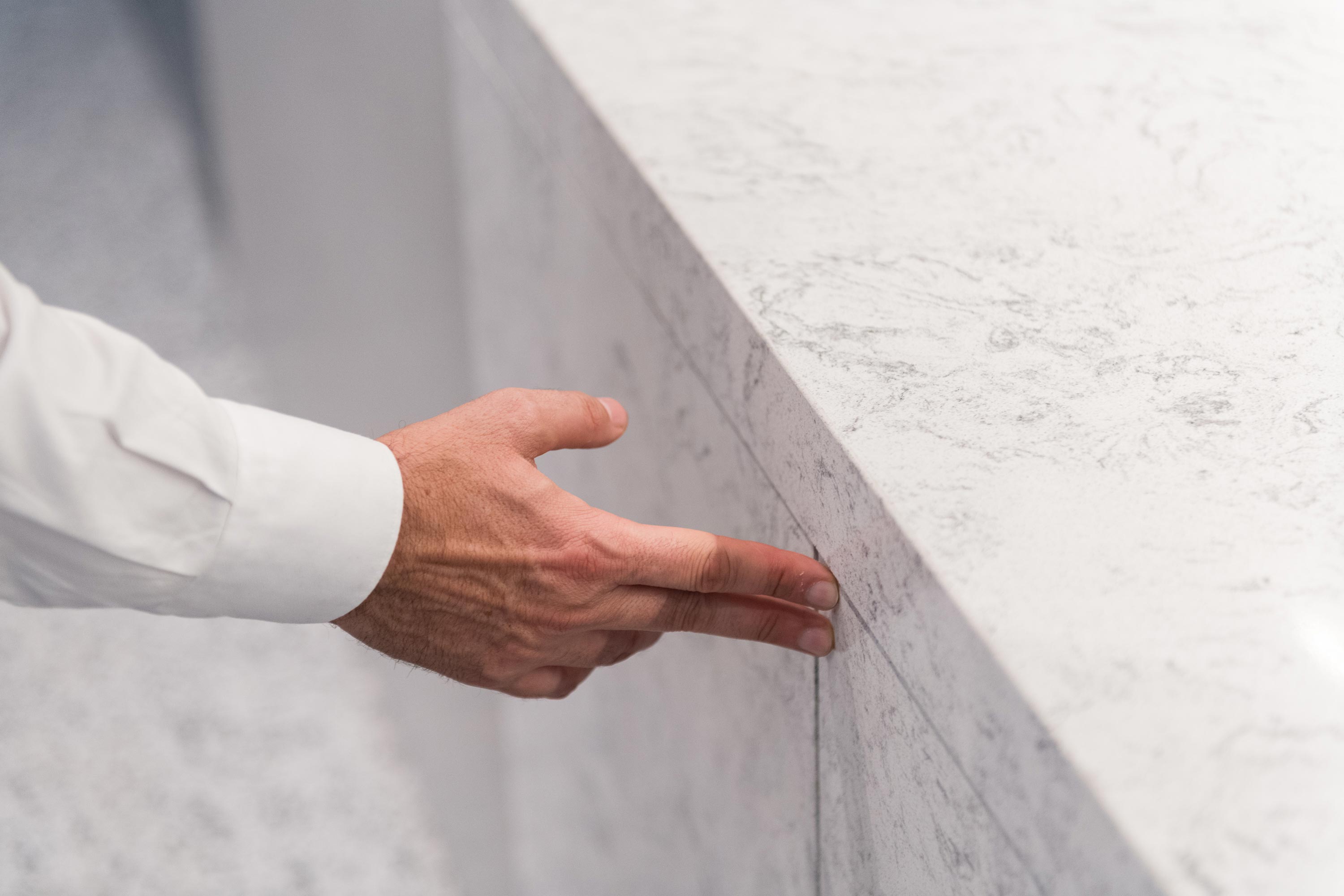 Another positive point that Obsidiana COMPAC presents compared to other materials such as porcelain is that worktop preparation with Obsidiana COMPAC is faster and cheaper than with other materials. If we add the ease and agility of handling, to the fact that you can work with the tools used for quartz, you get a solution that will increase the efficiency of the stonemason's work. Furthermore, it offers greater scratch resistance than marble surfaces, making it also a great alternative to this more traditional material.
Obsidiana COMPAC reaches the surface market in the form of a collection consisting of six designs, Obsidiana Volcano. The six designs that make up the Volcano collection are Light, Fog, Cloud, Grey, Pearl y Dark, and all of them have mass veins, which increases the beauty of the applied material. These six sustainable surface designs are inspired by the majesty and intensity of the volcano and move in shades of gray to black that will bring a distinctive touch to each space.
Paco Sanchis ensures that Obsidiana COMPAC is called to evolve. This material created from recycled glass is the beginning of a long journey that the company is making towards developing materials that create sustainable surfaces. New challenges and realities are just around the corner, COMPAC is already working on them and Obsidiana is the first of many materials that respect and care for the environment, without having to compromise on the benefits of traditional materials.