On June 30th at 5:30 p.m. the exhibition of the XV Spanish Biennial of Architecture and Urbanism opens at the Spanish Embassy in Japan, Tokyo. From July 1st to 13th, Jordi Bernadó's Campo/Contracampo installation will be on display at the gallery of the Spanish Embassy in Tokyo, showing the winning projects in the 'Panorama of works' category of the XV BEAU. In this way, Tokyo becomes the first city in the international touring program to host the XV BEAU.
The exhibition, which is open to the public, can be visited from July 1st to 13th, from Monday to Thursday, from 10:00 to 17:00, and Friday, from 10:00 to 16:00.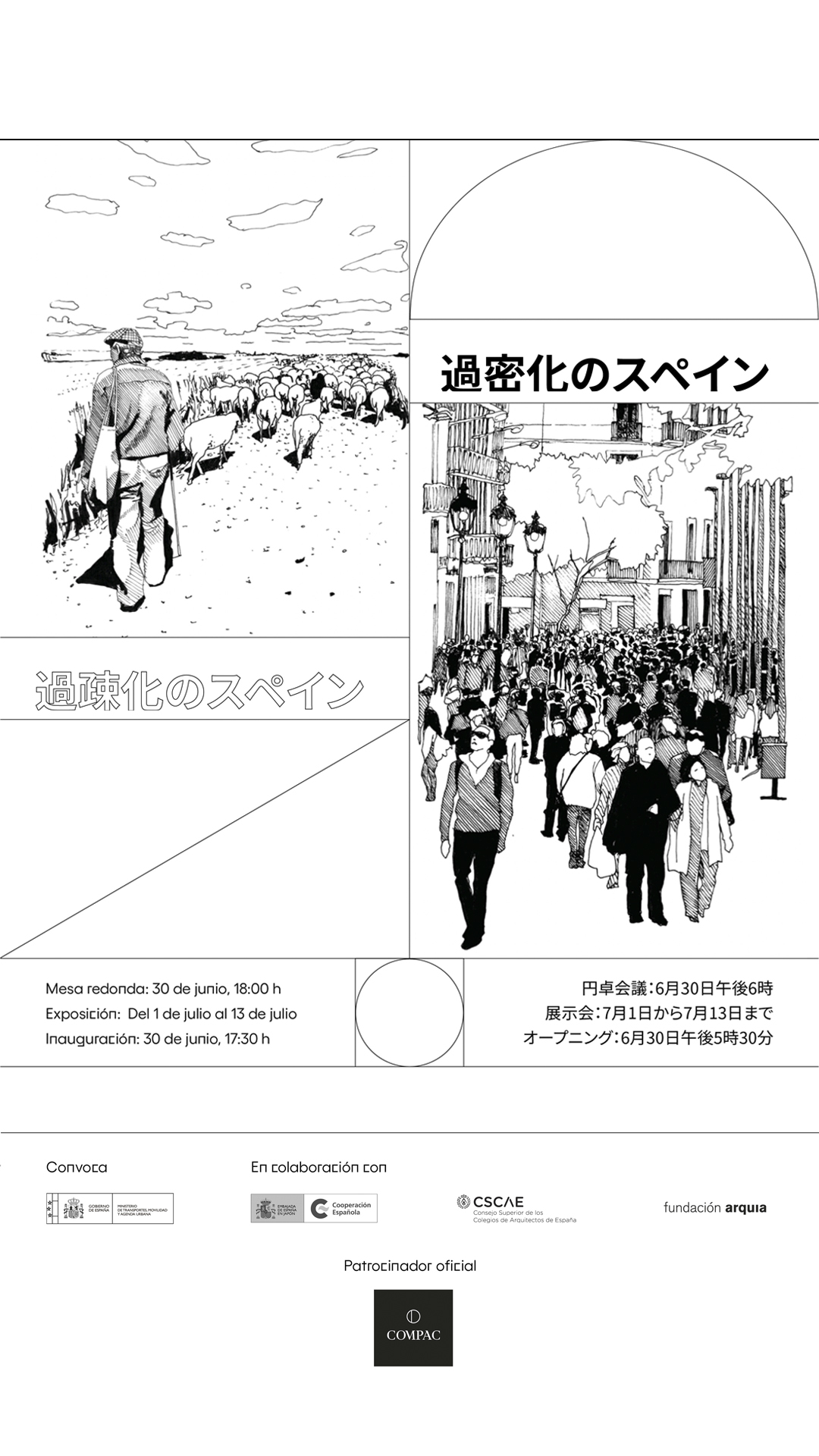 This itinerancy is possible thanks to the organization of the Ministry of Transport, Mobility and Urban Agenda, the sponsorship of COMPAC and the collaboration of the Spanish Cooperation of the Embassy of Japan, CSCAE and Foundation Arquia. From now on, the Biennial will continue to develop its itinerant program that will take it, throughout 2022, to different international destinations.